Australia to reopen its borders to tourists******
Australia will reopen its borders to tourists from February 21, Prime Minister Scott Morrison announced on Monday, ending some of the world's strictest and longest-running pandemic travel restrictions.
"It's almost two years since we took the decision to close the borders to Australia," Morrison said after a meeting of the national security Cabinet.
He announced the borders will reopen to all visa holders "on the 21st of February of this year," adding, "if you're double vaccinated, we look forward to welcoming you back to Australia."
Australia's borders slammed shut in March 2020 in the hope of protecting the island continent against a surging global pandemic.
For most of the time since then, Australians have been barred from leaving and only a handful of visitors have been granted exemptions to enter.
The rules have stranded nationals overseas, split families, hammered the country's multi-billion-dollar tourist industry, and prompted often bitter debates about Australia's status as a modern, open and outward-looking nation.
Every month of border closures has cost businesses an estimated US$2.6 billion, according to the Australian Chamber of Commerce and Industry.
In recent months, rules have been gradually relaxed for Australians, long-term residents and students.
The latest decision will see almost all remaining caps lifted.
It comes after the country's long-standing "COVID-zero" policy was abandoned, vaccination rates rose and the once stellar track-and-trace system collapsed under a wave of Omicron cases.
Only a handful of countries remain closed to tourists – among them Japan, China, New Zealand and several Pacific Island nations.
'Come visit'
For Australia's travel and tourism sector – which struggled as visitor numbers fell almost 98 percent compared to pre-pandemic levels – the news brought elation.
"We're very excited about being able to reopen," said Tony Walker, managing director of the Quicksilver Group, which operates cruises, diving and resorts across the Great Barrier Reef.
"The last couple of years have been incredibly difficult for us," he told AFP, urging people overseas to "come visit".
During the pandemic the firm went from 650 employees down to the 300 it has today.
Walker said he expected "it will take some time to recover" from the past two years.
Many tourism operators around Australia are experiencing staff shortages, given how few backpackers and working holidaymakers are coming to Australia.
Despite the announcement, travel within Australia will still be restricted.
The vast state of Western Australia remains closed to most non-residents. It is currently easier to travel from Sydney to Paris than Sydney to Perth.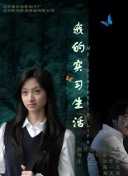 China's loan prime rates remain unchanged******
BEIJING, Nov. 22 (Xinhua) -- China's one-year loan prime rate (LPR), a market-based benchmark lending rate, came in at 3.85 percent Monday, unchanged from the previous month.。
The over-five-year LPR, on which many lenders base their mortgage rates, also remained unchanged from the previous reading of 4.65 percent, according to the National Interbank Funding Center. Enditem。
【大发彩票手机官网登录👉👉十年信誉大平台,点击进入👉👉 打造国内最专业最具信赖的彩票平台,为您提供大发彩票手机官网登录用户登录全网最精准计划软件,APP下载登陆,强大的竞彩网上推荐!!】
Curling athletes praise China for doing "an extremely brilliant job"******
BEIJING, Oct. 25 (Xinhua) -- Halfway into the World Wheelchair Curling Championship 2021 in Beijing, Scottish Gregor Ewan expressed his firm trust in the upcoming Winter Paralympics.
Adding a tough victory over Canada on Monday to their sheet, Scotland temporarily climbed to the top of the standings after winning three out of the last four games.
"It's been a hard couple of days, but my team played really well. The ice is so good here," Ewan said.
After experiencing and seeing the transportation services, pandemic prevention measures and sanitation work, the Scots highly praised what China has prepared for this tournament.
"As I've seen in China, people of Beijing the last couple of days have been mask-wearing, cleaning and sanitation. They have done an extremely brilliant job and if this is what they are bringing to a Worlds, a lot to see what they bring to the Paralympics to make it go ahead," Ewan said.
For Ewan, Beijing Winter Paralympic Games gives him hope to stand on the pinnacle, which also delivers the opportunity to lots of curling athletes to chase their ambitions. "For me, it's a great privilege to be able to represent my country at this Games."
Canada's Ina Forrest also has strong confidence in the upcoming Beijing Winter Paralympics.
The bus service especially set up for athletes surprised Forrest. "We're just amazed by how the buses coordinate to make it, so we make it on time. So we have all the confidence that going into Paralympics."
"There are such a great support to us, so I expect that there will be the same support for next year again and help us get as ready as we can be and have a comfortable and successful competition here," Forrest added. Enditem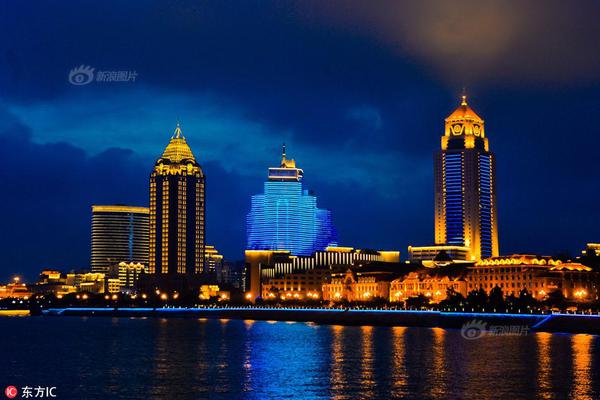 Feature: Down syndrome boy becomes table tennis champion******
By sportswriters Zhang Sijie, Wang Ze and Zhao Yingbo
XI'AN, Oct. 27 (Xinhua) -- How hard could it be for a person with Down syndrome to become the Special Olympics East Asia Region Messenger and pocket more than 30 medals? The answer can be given by 21-year-old Yang Le, who was born in Baoji, northwest China's Shaanxi Province.
On Tuesday, Yang is playing table tennis at China's 8th Special Olympic Games, held in Shaanxi Province between October 22 and 29. His story with the paddle dates back 13 years.
Born with a heart defect, Yang's motor skills are weak and he stumbles easily. To improve his physical fitness, his mother pushed him to play table tennis, which requires excellent hand-eye coordination.
At first, he was reluctant to practise as the training proved challenging for him. But in 2009, he took part in a competition for the first time and won his first medal.
But it was not until 2013 that he became truly passionate about sport after participating in the inaugural Special Olympics Asia Pacific Games in Australia, where he was beaten by overseas competitors. After that, he asked his coach to teach him how to loop the ball, and stepped up the intensity of his training regime.
In 2018, Yang was chosen as the 2018-19 Special Olympics East Asia Region Messenger. As an athlete representing China, he also shared his experience at the 2018 Special Olympics Global Athlete Congress in Santo Domingo.
At the opening ceremony of China's 11th National Games for Persons with Disabilities and 8th National Special Olympic Games, Yang showed his confident smile to the audience as the second torchbearer.
"It is sport that enables him to be stronger both physically and mentally, and I never imagined that we could be so proud of him," said his mother.
In addition to sports, Yang started his own bubble tea shop in Baoji, encouraging young people with intellectual disabilities to work together and experience joy, confidence and fulfilment.
Going forward, Yang will continue to pursue his sporting dreams. "I want to be a table tennis coach and share the joy of sport with more friends," said Yang. Enditem
吉尔吉斯斯坦总统:俄方不再反对,商讨20多年的中吉乌铁路计划明年开工
1.新发地市场一个体经营人员先被诊断为疑似后确诊
2.迪丽热巴穿"条纹装" 造型经典又时髦
3.陈立农穿印花衬衫配白T 造型休闲又帅气
4.不定期"爆雷",我们在县城买了一套房